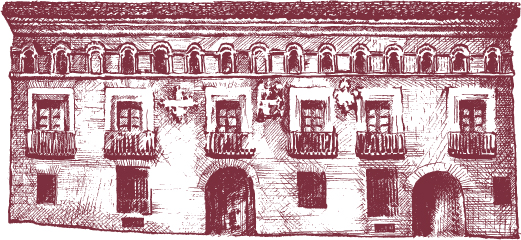 Casa de Navascues is a project of continuity whose origins date back more than 400 years ago. With a modern vision but with the quality and purity of old times, aims to produce wines of quality, completing a process that begins in the field with the meticulous care of the vineyard and ends with the commercialization of the bottle in different countries.
Wine is a universal product drunk and enjoyed at different times and occasions. Not only complements and enhances gastronomy, but enriches lived every moment and every circumstance.
Casa de Navascues has its origin in the cellars of the mansion-palace of the same name, located in Cintruénigo, Navarra. Its origin is documented back at least to 1550 preserving documents about vineyards of its territory and about making wine at the mansion. The current and visitable winery was built in 1690 by Captain of the Tercios of Navarre, Don Juan de Navascues and Beamount, and the names of the master coopers who built the vats where our wines were produced until 1930 are conserved. Nowadays, keeping the same care, attention and passion, our processes are adapted to the regulations, under the denomination of origin Navarra.