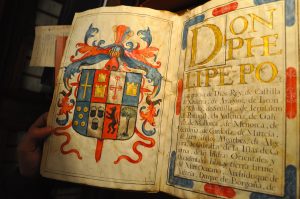 The origin of viticulture in the area goes back to antiquity. By archaeological finds dating from Roman times, it is known in Navarra and the vine was cultivated.
In the Middle Age the Navarre vineyard exceeded its current area. Navarra not only he supplied wine itself, but it had a surplus for export. From the eleventh century pilgrims crossing the Camino de Santiago from the center of Europe were of Navarra concept earth good bread and good wine, and are abundant appointments that remain in this regard.
In the valley of Alhama they will have very old news about growing grapes in terms of Lorcénigo and several properties along the Alhama Valley, as agreed in the cartulary of the monastery of Fitero, for example, between 1150-1250.
Two hundred years later, in the late fifteenth century, our home produced wine since the origins of the arrival of the first Navascués that took up residence in Cintruénigo from the distant Villa of Navascués Salazar Valley after the Sierra de Leyre and the entrance to the Pyrenees valleys, where several of them exercised as Admirals Navascués charges. Extensive documentation shopping vineyards is taken during the sixteenth century by Captain Don Pedro de Navascués Celedón and Don Marcelo de Navascués in the valley of Alhama between Cintruenigo, Fitero and Corella.